Bio-Technical Resources has its roots in one of Wisconsin's well-known products — beer. Providing top quality malt to the brewing industry was something that its parent company, Rahr Malting, took very seriously. To maintain that quality, they established a first-class research laboratory at their Manitowoc location; however, when Rahr decided to sell its Manitowoc malthouse and move their headquarters to Minneapolis, they needed to make a decision on the future of their research facility.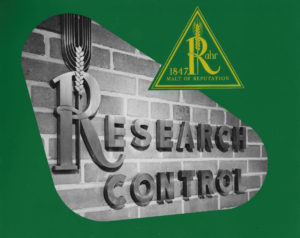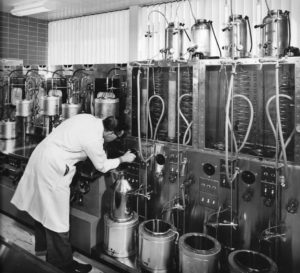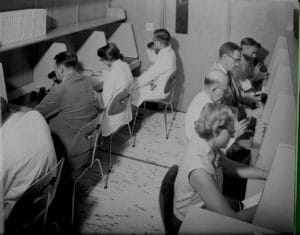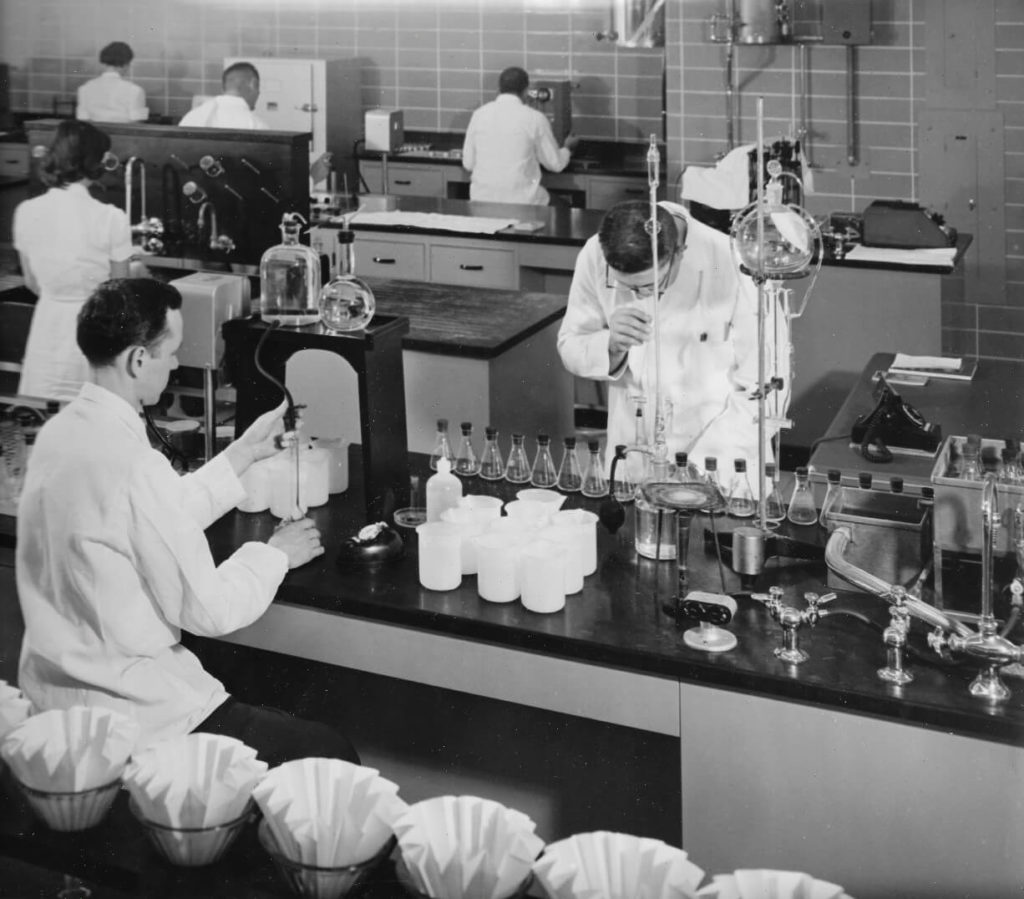 Rahr Bio-Technical Laboratories was established as a research and consulting organization.
The consulting firm operated as an independent research laboratory devoted to the study and improvement of brewing and malting processes. Initial services focused on product and process development, plant design, and technical consulting, largely for the malting and brewing industry. The original nine-member staff had experience in areas outside malting and brewing, especially in industrial microbiology, waste disposal, and food technology. This unique blend of expertise eventually led the company into the newly emerging field of biotechnology.
1962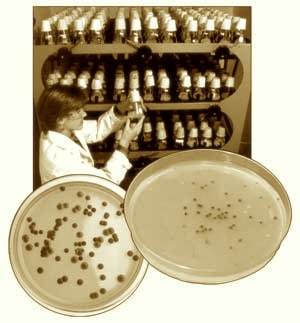 Employees purchased the controlling interest from Rahr Malting and the company name was changed to Bio-Technical Resources (BTR).
By then, focus of services has been switched to biotechnology in the chemical, food, and pharmaceutical industries rather than in malting and brewing. In 1976, the majority of all outstanding stock and assets was purchased by Michael R. Sfat, one of the original staff members. Mr. Sfat served as president of Rahr Bio-Tech and BTR for 27 years before his retirement in 1989.
1969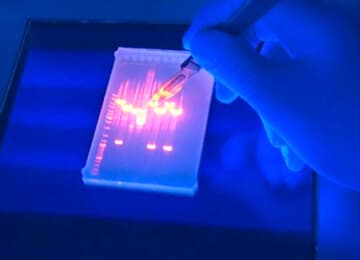 ConAgra and E.I. du Pont de Nemours purchased BTR, and for the next 8 years BTR remained an independently operating part of a joint venture called DCV (DuPont ConAgra Visions).
During the 80's and 90's, BTR continued to strengthen its strain improvement capabilities by adding expertise in molecular biology, especially recombinant techniques. Recombinant strain construction and protein expression optimization services were added, initially using nonproprietary expression systems. Later, BTR also became the exclusive North American representative for two proprietary protein expression systems, Hansenula polymorpha and Bacillus licheniformis. BTR no longer represents these proprietary expression systems. Alternatively, BTR offers non-proprietary microbial protein expression systems.
1989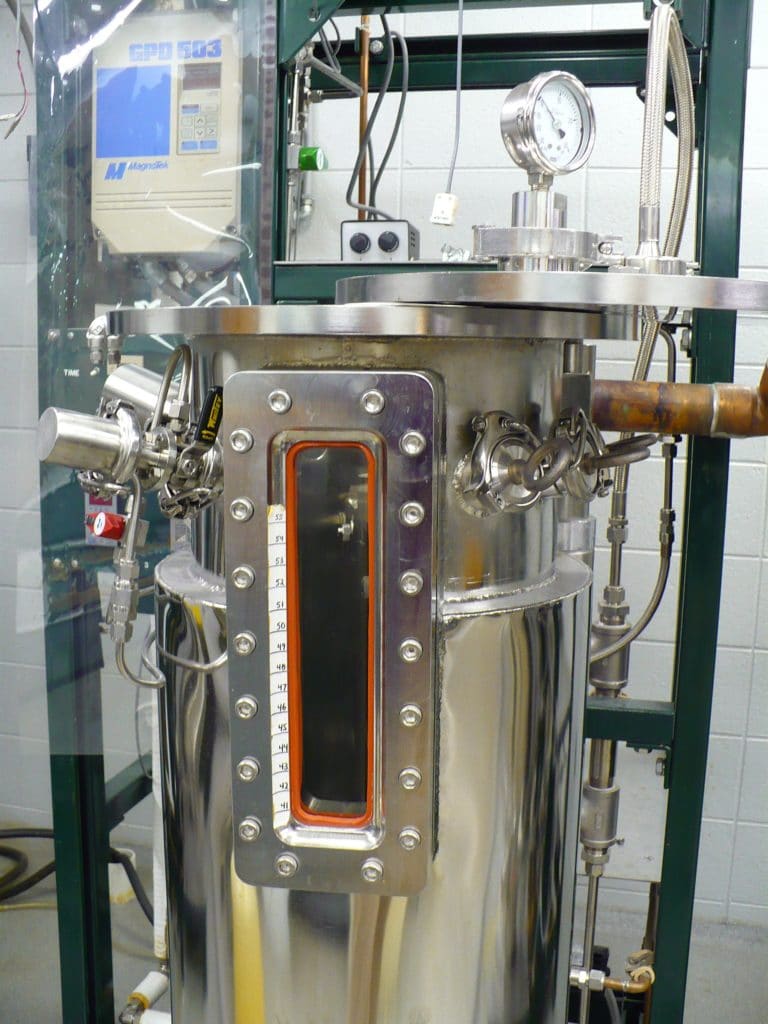 The joint venture DCV was disolved and its management was given the opportunity to control their own destiny with the backing of a venture capital group. BTR remained an independently operating company within DCV.
1997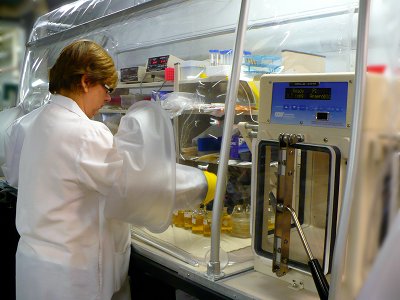 An asset acquisition made BTR a part of Arkion Life Sciences, LLC. This transition allowed Arkion to focus exclusively on life sciences related to human and animal nutrition.
BTR continued building a staff that was equally strong in both strain improvement and fermentation process development, and also added downstream processing/recovery capabilities. These skills have given BTR the ability to use an integrated approach to serve its clients, combining the best in strain improvement techniques with years of experience in process optimization, scale-up, demonstration, and biomass and/or product recovery and purification.
2001
Today, Bio-Technical Resources is part of Arkion Life Sciences, LLC and provides contract services in the field of biotechnology.
Its primary focus is on developing or improving microbial strains and fermentation and biocatalysts-based processes, including downstream processing/recovery, for production of enzymes, proteins, peptides, pharmaceuticals, nutraceuticals, biofuels, chemicals, food and flavor ingredients, animal feed ingredients and agriculture bioproducts.
Present