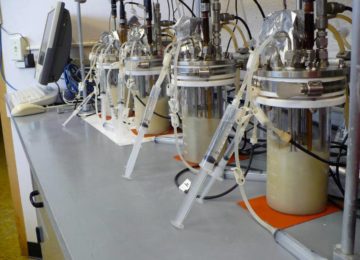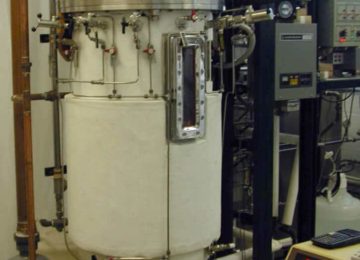 Fermentation Development Services
Since our launch in 1962, Bio-Technical Resources has offered cost-effective fermentation development services, valued by our clients moving fast to commercialize products.
Our longtime proven expertise in fermentation development and the fermentation process help make Bio-Technical Resources a world leader in providing R&D services for fermentation process development to different sectors of the biotech industry.
Our excellent track record proves that Bio-Technical Resources is able to serve well as an extension of your own internal research and development team.
Over fifty-five years of experience developing fermentation and biocatalytic processes give BTR a unique perspective on the special challenges sometimes associated with developing a commercial process. Each process development program is unique and varies depending upon the starting point, the objectives, and the degree of difficulty in achieving the objectives. Some are long-term development programs, requiring years for completion. Others can be completed within several months. BTR tailors each program to fit our client's goals and objectives.
Get a Project Quote
Are you seeking help for fermentation process development to bring a product to the marketplace? Connect with the Bio-Technical Resources team so we can learn about your needs and goals and work with you to provide a cost proposal and work plan.
Fermentation Process Development for Technology Advancement and Commercialization
If you're looking for a services provider to create a fermentation process for commercial production, know that Bio-Technical Resources has helped a range of clients across many industries bring products to the marketplace.
Whether you need assistance with screening and identifying biotransformation activities, conducting a technical assessment of an enzyme transformation or many other kinds of needs, our clients turn to us to help advance and commercialize their technologies with great efficiency.
Bio-Technical Resources' Clients Benefit
Bio-Technical Resources' Clients Benefit from Our Proven Expertise and Team of Talented Scientists in Developing Commercial Processes and Products
When our clients choose to work with Bio-Technical Resources for fermentation development, they can expect that our team of experienced scientists will apply their extensive knowledge and skills to our clients' projects in our well-equipped fermentation research and development as well as pilot laboratories. Our 15,000-square-foot facility comprises 10,000 square feet of laboratory space uniquely designed for all our fermentation and downstream processes, strain development and analytical support.
Our technical team includes microbiologists, molecular biologists, biochemists, fermentation scientists and chemical and biochemical engineers—several with advanced degrees.
Our team of scientists will evaluate your businesses' technical and economic goals as part of recommending a fermentation process development strategy with acceptable risk. Our scientists will also conduct statistically designed experiments—utilizing DoE JMP® software from SAS—that will economically and systematically advance your project.
Bio-Technical Resources' breadth of experience, laser focus on your goals and dedication to teamwork combine in leading to rapid commercialization of your product.
Bio-Technical Resources Brings Almost 60 Years of Experience in Fermentation Process Development
With almost six decades of experience developing fermentation processes and biocatalytic processes, Bio-Technical Resources has a unique perspective on the special challenges that may be connected to developing robust commercial processes.
Every fermentation development program Bio-Technical Resources takes on is unique, depending on the starting point, objectives and degree of difficulty in achieving the objectives. Whereas some are long-term fermentation process development programs, requiring years for completion, others can be completed within mere months in a highly cost-effective manner.
You can trust Bio-Technical Resources to tailor each fermentation process development program we take on to match your specific goals and objectives.